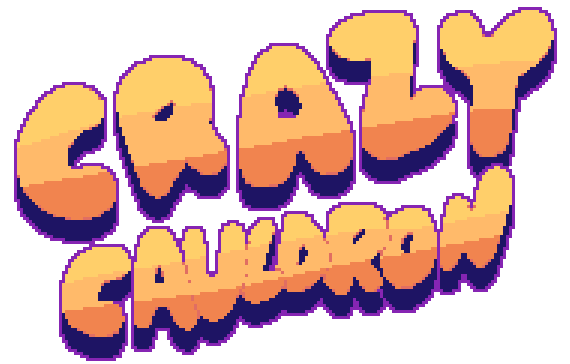 Crazy Cauldron
We want YOUR character in Crazy Cauldron!
---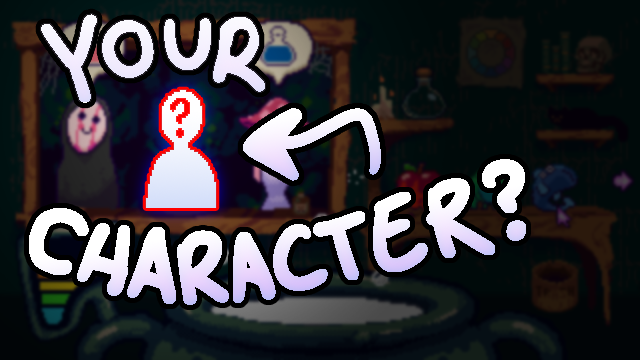 Alakazoo! We want to extend a huge thank you to everyone who has played Crazy Cauldron so far and immortalized themselves on the leaderboard. To celebrate, we've decided to host a CRAZY CAULDRON CUSTOMER CONTEST!
How does it work, you ask? It's simple! Pitch us your idea for a new Crazy Cauldron customer, and winners will see their designs added to Crazy Cauldron's roster of colorful characters.

The Brass Tacks

Your customer idea can be a piece of writing, a drawing, a song, or any other medium your heart desires. Use whatever form to bring your imagination to life!
You can share your design in one of two ways:
Post it on our Discord Server in the #customer-contest channel.
Send your submission to officiallyquitegood@gmail.com along with your Discord username (e.g., Cauldron#1234)

Be creative! We're excited to see what you master potion mixers come up with. Any shape, size, color, or style is welcome, and winners will collaborate with Quite Good's art team to have their ideas translated into Crazy Cauldron's signature style.

Contest Rules:

The deadline is DECEMBER 24TH AT MIDNIGHT PST. Make sure to get your submissions in by then!
NSFW, graphic or disturbing content is a one way trip to disqualification—wizards must be respectful.
Don't use or parody any existing IPs or public figures. Wizards don't like getting sued either.
Some more brass tacks:

Quite Good may pick multiple winners at its sole discretion.
Submitting your design means you agree to have it featured in Crazy Cauldron along with a credit to your preferred name.
We will contact the winner(s) with further details after the results are announced.
NOW GET OUT THERE AND START CREATING! THE CRAZY CAULDRON DEMANDS MORE CUSTOMERS!!
Here's the current roster if you need any more inspiration. Good luck! ;P